Norman enjoys leading the church through teaching God's Word. Norman was formerly the youth pastor before becoming Lead Pastor in 2008. He enjoys watching and playing soccer. Norman has been married over 25 years and has 6 children.
Mike loves to assist in preaching and counseling. As Visitation Pastor, Mike is available to visit the sick and those in need. Mike enjoys fishing and is an aspiring chef! Mike has been married to Ester for over 20 years and has two children.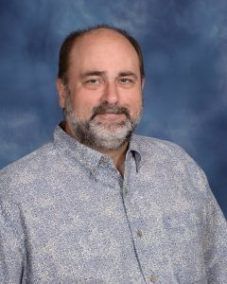 David is an avid historian. He enjoys teaching in various ministries throughout the church. David is married to Barbara and they have 3 children.
Youth & Young Adults Pastor
Seth Lezon and his family moved from Michigan to join Life in Christ Church staff in December 2016. He has worked in youth ministry for the past 5 years in various churches and high schools and has an exciting vision for the youth and young adults ministries at LICC. Seth married Britt in 2015, they have 2 children and are excited to look into foster care.
Eloise has been a member of Life In Christ Church for over 30 years and has worked in the church office over 13 years. In addition to her position as Office Administrator, she is involved in the Women's Ministry. Eloise enjoys watching sports and also game nights with family or friends. Eloise has been married to Dennis for over 35 years and has 2 children.